Welcome
to CKD Culinary Consulting
About Linda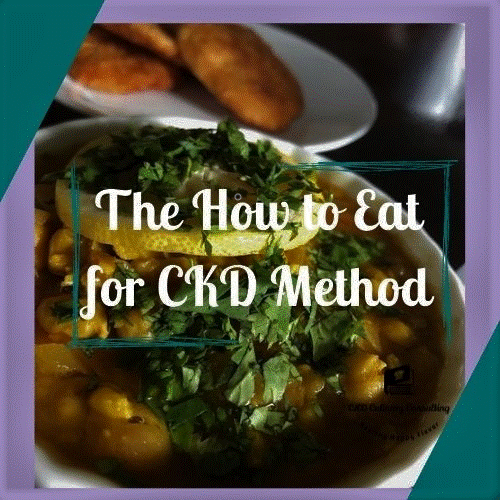 Owner of CKD Culinary Consulting, Chef honors graduate of Aguste Escoffier Culinary School.
ISSA® certified Nutritionist, Certified Kidney Health Coach, Culinary Consultant for American Kidney Fund®
Educational instructor, and a caregiver to her husband who has stage 3 kidney disease.
Linda is the creator of The How to Eat for CKD Method. a 12-week comprehensive, step-by-step program teaching you how to successfully eat within the restrictions of the kidney disease diet.

For more information go to: www.howtoeatforckd.com
Linda is passionate about showing people that you can easily adapt to the restrictions of a CKD diet. She has spent years gathering information to help kidney disease patients make an easy transition into the limitations of CKD and show that great tasting food can be had.

Linda's dedication to the CKD lifestyle is yours to benefit from.
 As a Culinary Consultant...



 
She is changing the world of CKD cooking and paving the way to great tasting foods low in sodium, potassium, and phosphorus.
Many of her recipes are posted on American Kidney Fund's Kidney Kitchen® website.
If you want food that will make your taste buds sing, check them out!
Recipe Testing
So many recipes available to the CKD community are not coming from a culinary perspective. This results in bland, boring meals that give no pleasure in eating.
Most lack texture, depth, balance, and harmony. Many deliver small portion sizes, and nearly all of them have incorrect or incomplete cooking instructions.
Linda's culinary expertise has improved many recipes and end up quite different from the original versions.
She includes updates, changes, substitutions, product suggestions, allergen alerts, revised ingredient lists, step-by-step instructions for the most culinary challenged to follow, photographs of the prepared dish, and more.
Recipe Creation
She gains inspiration from many sources to create new recipes as well. Always allowing for easy adaptations for personal and dietary preferences. In addition, recipes include suggestions for complimentary foods such as fruits, vegetables, or proteins to accompany the dish.
She works with many organizations, providing cooking demonstrations and informational webinars.
*Please note that she does not create personalize menus